Program Directors
Be a bigger hero than you already are by bringing financial literacy to your budding physicians
You practice Preventative Medicine for your family and for your patients...how about for your residents/fellows and their personal finances? 
Give them fresh air by showing them a path out from underneath that suffocating blanket of student loan debt. 
TriageMD offers workshops designed to teach young doctors how to deal with money issues, systematically and sensibly, from the very beginning of their careers, so that money can occupy its proper place in their lives--saving center stage for the real sources of joy, satisfaction, and contribution--their careers, their families, friends, and patients.
Residents and fellows are often fixated on their enormous student loan debt. Of course they are. But erasing debt is just one part of financial success.
Doctors hit a wall of complexity as they begin their careers, and mistakes made at this stage can dent the arc of their lifetime wealth.
We teach proven best practices of financial planning with a focus on building knowledge and reducing financial stress. And we won't try to sell them anything.
We know for most doctors, the aim is not money.
"If I was doing this job to make money, I wouldn't be doing this job." (A memorable quote from a Neonatologist client.)
Most residents and fellows have little working knowledge of personal finance because the topic can be overwhelming. TriageMD workshops are a great start toward building confidence.
So you won't have to make a 911 call for one of your residents or fellows (burnout, depression), call Catherine Kiser, TriageMD Coordinator, 833-525-5780.
Our workshops (in-person or online) take less than an hour. We hope they benefit your residents for decades to come.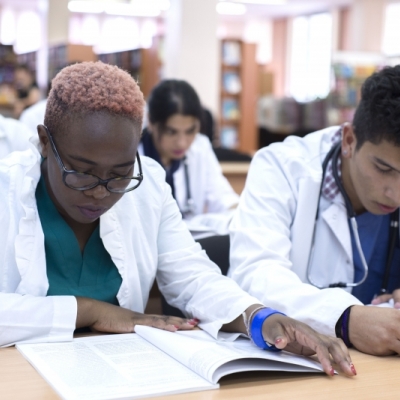 Financial literacy is powerful
Explore Triage Education
Add financial literacy to your program with an inspiring workshop. Chat with Catherine Kiser about tailoring a session for your residents today.
Previous
Next