It's truly exciting when a new physician is motivated to nail their financial planning. The potential is just awesome.
TriageMD Foundations is a comprehensive planning package for early-career physicians. It's the best financial start a doctor can get. 
Early-Career Physicians
Why TriageMD Foundations?
Get organized
Many new physicians take a scattered approach with their finances. TriageMD Foundations defines and manages the dangers, opportunities, and strengths in virtually every aspect of your financial life.
Proceed with confidence & intention
Make financial decisions with the help of robust analysis. This is the knowledge you need to employ proven strategies, stay on track, and continually move in the direction of walkaway wealth.
Put your plan into action
Plans are worthless without implementation. Set your financial projects in motion with guidance from your TriageMD advisors and their excellent support team. Together, we'll take each financial task from start to finish.
Focus on the long game
Financial success is a marathon, not a sprint. The main thrust of TriageMD Foundations is taking care of your future self and your future self's family in twenty or thirty years.
Enjoy full ongoing support
Especially at the beginning of your career, your financial tasks will be myriad. TriageMD Foundations clients enjoy unlimited access to advisors and their staff in whatever modes of communication they prefer.
Gain a financial team quarterback
Some elements of advanced financial planning require a team of professionals. It is routine for TriageMD advisors to collaborate with attorneys, CPAs, and other financial professionals to manage financial projects.
Comprehensive written plan with custom analyses and recommendations
Your written plan will contain analyses of virtually every area of your particular financial life, a summary of your dangers, strengths, and opportunities, and specific recommendations for important next steps.
Hands-on, ongoing implementation
TriageMD advisors and their excellent staff will assist you with each step of implementation, from paperwork to advanced planning. 
Collaboration with other financial professionals on your team
As needed, your planning strategies will be coordinated with your attorney, accountant or other professionals to meet the demands of complex goals.
Your annual Financial Progress Report revisits your goals, examines your cash flow, and specifies your progress, both in terms of financial planning projects and investment performance. Your annual review culminates in your Annual Strategy Session, when all things are discussed.
Dedicated advisor support
You'll tend to work with one primary advisor who regularly consults with the expertise of the other advisors on the team.
Your portfolio will be managed in a discretionary fashion with our conservative, contrarian, and proprietary investment strategy.
Investment advice across all your accounts
You'll receive investment advice on all your accounts, even those held with separate custodians.
Access your portfolio, investment performance, transactions, and personal document vault in a secure environment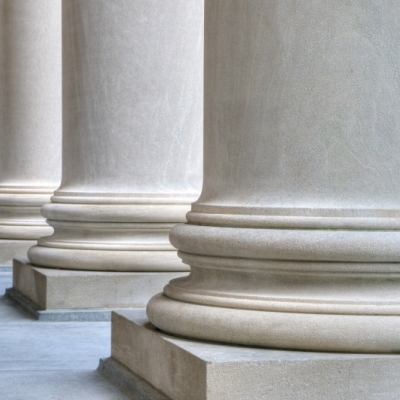 What could be better than a strong foundation?
Don't wait to begin
The time value of money is powerful. We'd love to see you get started with comprehensive planning that works as hard as you do. 
Get started by scheduling an introductory call. We'd love to discuss whether we're a good fit for you. No obligation, no pressure.
Previous
Next