Handing You the Keys to Walkaway Wealth
For just five minutes a week, you get our best advice on creating your own walkaway wealth. Here's how it works…
Your complimentary Walkaway Wealth Emails
We firmly believe that if you take prudent and well-proven steps in the first few years of your practice, you'll have a much better chance to achieve walkaway wealth within 25-30 years of completing your time as a resident.
This is not guesswork. It's based on a time-tested approach that has worked again and again for doctors just like you. And you can give yourself a significant advantage by acquiring a basic understanding of financial literacy.
That literacy is the key to making confident and fruitful decisions over and over throughout your career.
To help you acquire that level of confidence as easy as possible we've created a program called Walkaway Wealth Emails.
All you need to do is register above and every Saturday we'll send you a one-to-five minute read to improve your financial literacy.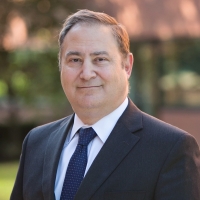 Jim Hemphill, CFP®, CIMA®, CPWA®
Chief Investment Strategist and Managing Director